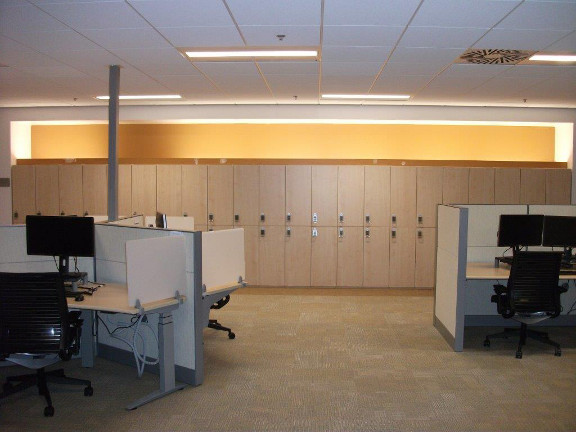 Allied Workspace manufactured and installed timber Digilock "Shared Use" staff lockers at Intel's IR6 building in Leixlip, County Kildare.
The Shared Use operation allows employees to input a 4 digit code for access to the locker. In order to stop individual lockers being 'taken over' by one person, Intel's Digilock system is programmed to open automatically at 8 hours after first access.
Intel were supplied timber lockers with a mixture of 2 & 3 door designs.
The Digilock locker series features:
High Density Keypad

Tamper Guard

Usage Indicator

Low Battery Indicator

Programmable LED

Programmable Time Clock Auto-Unlock

Audit Trail ( High Security)