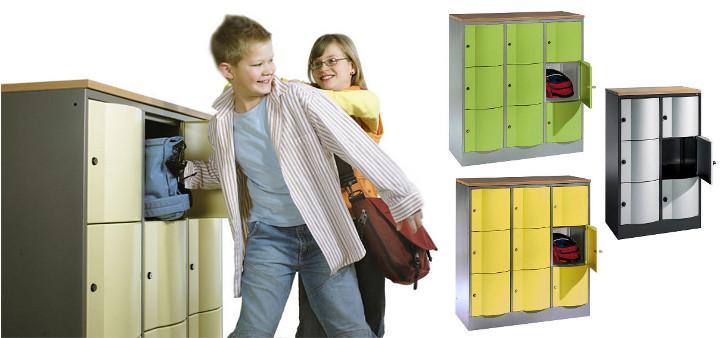 STUDENT & EDUCATION LOCKERS
A student's locker is one of the central points of their school experience.  They start every school day at their locker, and it is usually the place where their day ends.  It is their one personal space be it a school, college or university.
 
Probe Lockers are perfect for use in education with numerous colour options available, while the variety of sizes and shapes make them perfectly suited to any environment and age group.
Colour Options: Probe Lockers offer colour options for every level, from pre-school to college. From a simple cube upwards, the sheer variety of lockers available puts them at the top of every school's list for changing and storage requirements.
Super Tough: Our lockers are engineered to provide a sturdy and robust locker that will give many years of service.
Security: Built-in security features generate confidence that belongings will be kept safe.
Replacement Keys:   Replacement locks and keys are available if required.
Identification: Numbered cards, for locker identification, available on request.
Products For Schools
Corridor Lockers

Sports Lockers

Equipment Lockers

Benches